Streamin has fully entered the field to kill the streaming market. Yes! If you are looking to watch Movies and TV Shows continuously on Android then streamin App is the best option for you.
Streamin is an Android APK file that has a lot of Movies and TV shows to watch. streamin is a safe application as it doesn't show any illegal pirated content. It only acquires online Movie or TV Show links from various HD sources and provides a clean interface. So, let's download streamin free Movies & TV Shows App to multiple devices.
If you are looking for app/sites like couchtuner ,terrarium tv, showbox etc then you should give streamin a try
Support the developers by clicking the donate button below
Streamin App Download
Streamin App is primarily released for Android smartphones. Read the complete article to Install the free Movies App on your device.
Now, I will discuss the Installation guides for multiple devices one by one. Click on the given links or Scroll down until you find your device Installation steps and get succeeded quickly.
Streamin app for Android Download
Streamin app is not available in the Google Play store to directly Install it on your mobile/tablet. Here are the guidelines to get the free Android Movies App on your device.
Step 1: Enable Unknown Sources on Android
Enabling the Unknown Sources option is explained in a single Image. Have a look at the below "Enabling Unknown Sources on Android" picture.
The Unknown sources option should be enabled whenever you need to Install the APK file. In other words, If you want to Install the Apps which are not available in the Play Store, then, this option should be turned on.
To do that, go to Settings, now choose Security, find the "Unknown Sources" option in that section. And turn it on to Install the APK file available on the below link.
Step 2: Download streamin APK File
Here is the direct link to download the latest apk file download the latest version APK file. The APK file will frequently be updated to ensure the security issues, unlimited streaming, and error-free Movies/TV Shows links.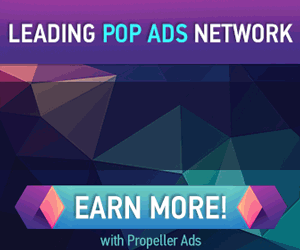 Step 3: Follow Installation Routine
Find the APK file on your Android mobiles. In my Android mobile, the APK is saved in the download folder. You can find it on your device from the download, or any other folder on your memory.
Click on file. You will see the screen that needs your permission to Install it. Just tap on Install button.
Be patient while the Streamin app is being Installed on your device.
Now, the App is completely Installed on your device and ready to be opened.
streamin app For iOS
Unfortunately streamin is currently available only for android devices
How To Use Streamin To Watch Movies & TV Shows
I would like to explain the steps I've been using to watch any cinema on my devices.
As like Showbox, you can see the latest released films on your device using this App. There are some options you need to understand before using this App.
Find the film or TV series you would like to watch. You can sort the options using Genre, Year, IMDB rating, & several others. Or you can directly search the name using the search tool.
Once you find it, click on the logo you can see in the results.
There you will get the "Episode listing tab," Overview, and See also options to get the brief Idea about the Movie or TV series.
The page is divided in two tabs click on the EPISODE tab will open the episode listings for you
Click on any episode to get the link sources to watch it. Streamin will query for available video links and then a captcha popup will be shown which you need to verify . It is kind of a drag but it minimizes unauthorised automated request
On successful captcha verification you will be presented with play or download option
If you select play the video will start streaming in the in app player along with subtitles
Here are the options you can use, Play, Play without subtitles, Download, Download with subtitles, Open with (To cast via Chromecast), Copy streamable link (To use on media players).
If you click Download an android choser menu will appear which you can use to download the video file by selecting chrome or any downloader of your choice or you can select a different video player to stream the video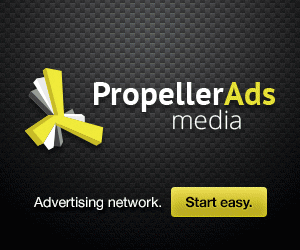 Streamin app has become one the most loved App because of its minimilistic design and clean interface with ads that are placed with care as to not hamper with user experience
Here is the list of features that it has come up with are given below.
Free and most reliable Application available to get free Movie stuff.
There is no need for any subscription if you have this App. The statement applies strictly to Movies and TV series users.
It supports high-quality streaming with minimal or no buffering issues.(Everyone has their tough moments)
The video to size ratio is perfect for mobile devices and you can even download an play them on your pc or laptop with no quality loss
Realtime subtitles are available for videos which are dynamically fetched from online providers
File request and broken links can be reported from the app and these requests are usually fulfilled within 24 hours
It has an enormous collection of the database in different genres like action, romantic, adventure, fantasy, thrilling, and horror.
Favorites option is provided to store any TV shows you would like to find quickly. Or else, you can favorite Movies to access them quickly.
Subtitles support in different languages.
The app comes with a apk size of 5 mb which is easy on the device storage
More Details About Streamin app Developer

The recent version of the APK file is V2.1, and the developers updates it very frequently to ensure the quality streaming.
You can get the updates and solutions for various issues on facebook page of Streamin (Reddit: /r/Streamin).
Frequently Asked Questions
1) Is Streamin iOS version App available?
No! As per the buzz, the developer is looking forward to releasing the iOS version that works similarly as Movie Box
2) Is Streamin legal?
The developer says it is like a search engine to find films & TV series. It doesn't host any media. It crawls the web for links and provides the most working link to its users . The app does not host or reserve rights of media shown and hence use at your descretion
3) Are subtitles working?
The app doesn't create captions for their stuff. They just show you the captions from available sources. So, it entirely depends on the official sources.